I love being on vacation.
Anytime I think of somebody taking a vacation, I think of the kids' song She'll Be Coming 'Round the Mountain. And as far as kids' songs go, this one has always been one of my least favorites. Which really doesn't fit into my idea of taking a vacation. Which is bad because now that vacation is on my mind, I've got that song stuck in my head. And now you do too. :)
And with that, I leave you with this picture of a beach, because I've always been more of a beach person than a mountain one: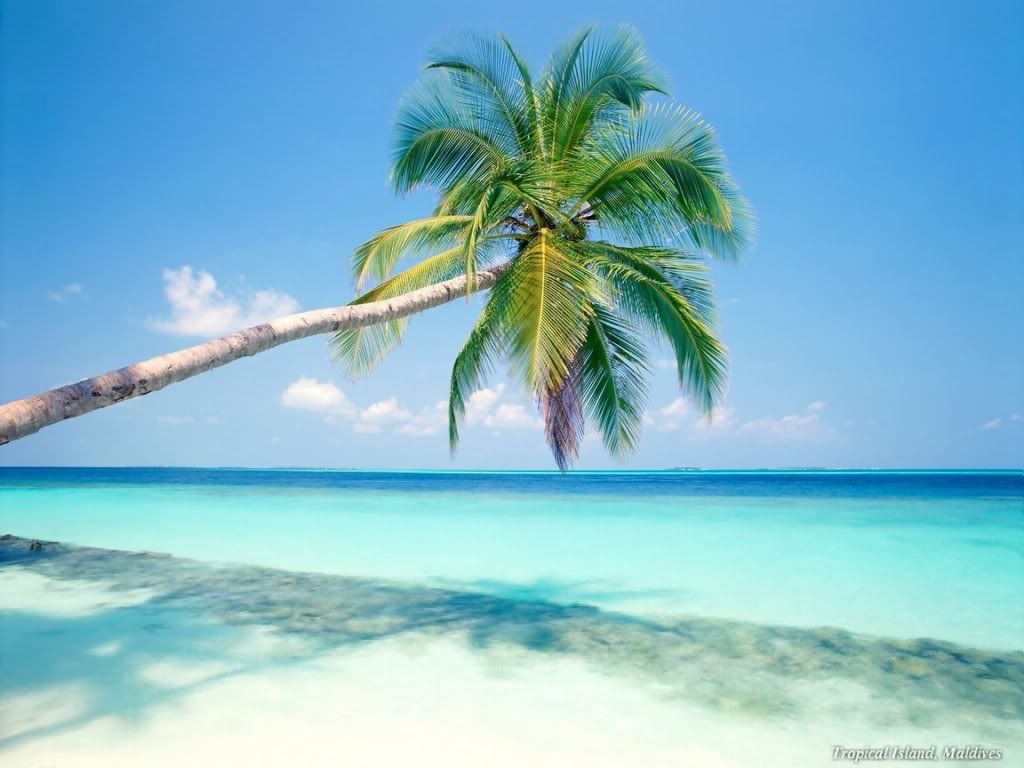 You're welcome.